loading...
Limit by Section
Page Order




1
1
Speed
1800
1816
1832
1848
1864
1880
1896
1912
1928
1944
1960




Chronological Order
Speed
Digital Yoknapatawpha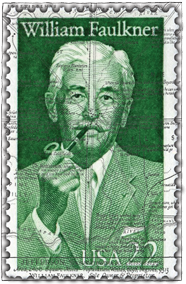 A Collaboration between an International Team of Faulkner Scholars
and Technologists at the University of Virginia
Major Funding provided by the National Endowment in the Humanities
NOTE
: This is the working prototype of a project that is still very much a work in progress.
Select a text from the shelf below to explore it — or use the tabs above for multi-text searching
— or view a
demonstration video
on using this prototype.
On the shelf texts are currently arranged
chronologically
, by their date of publication between 1929 and 1962, but you can re-order them
alphabetically
, or in any of the following categories:
novels
, or
Faulkner's Collected Stories
(arranged in the order he created), or the
Uncollected Stories
(arranged in the order Joseph Blotner created), or the
Knight's Gambit stories
.