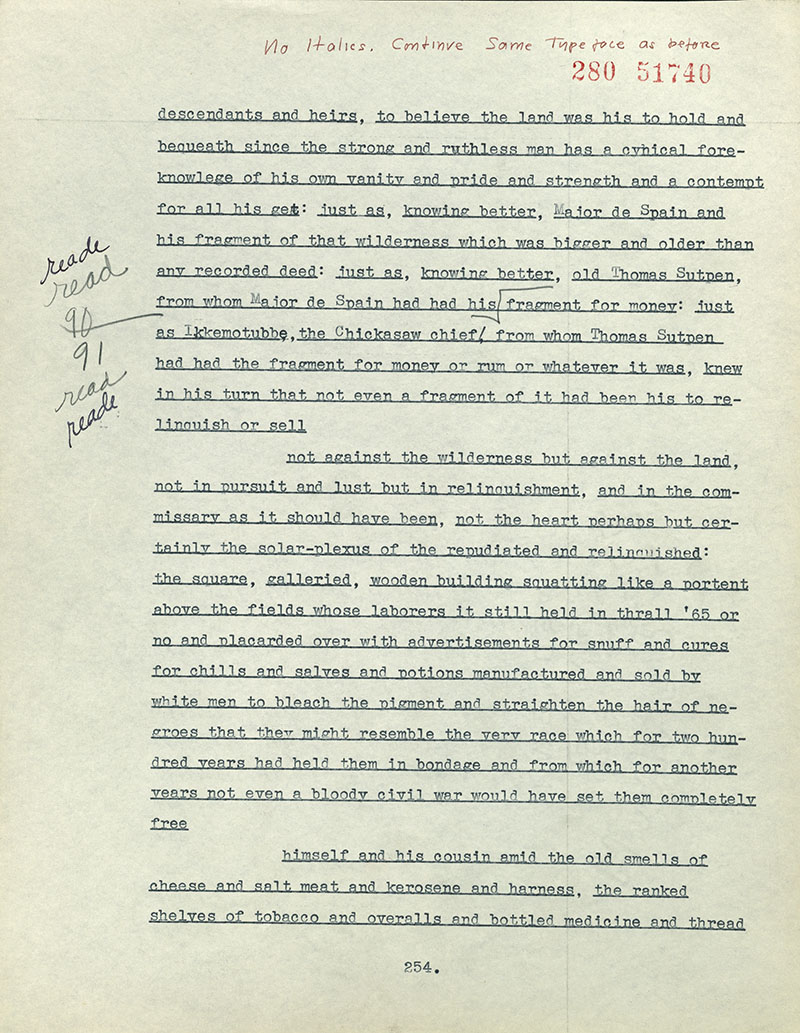 William Faulkner Foundation Collection, 1918-1959, Accession #6074 to 6074-d, Albert and Shirley Small Special Collections,
University of Virginia Library, Charlottesville, Va. [Item Metadata: Typescript setting copy 414 p. (411 R, 3 V) on 414 l. Slipcase.
Includes autograph corrections and miscellaneous front material. 3 p. (3 R, 0 V) on 3 l.